ELLEN WHITE
Cities and Earthquakes
---
"Not long hence these cities will suffer under the judgment of God. San Francisco and Oakland are becoming as Sodom and Gomorrah, and the Lord will visit them in wrath." (Man. 1902 p.114)

This statement has been taken by some as a specific reference to the earthquakes that later came to these cities. However, EGW herself, saw the San Francisco earthquake as only a "beginning" not the fulfilment.
The New York Sun
April 19, 1906
The San Francisco Earthquake of April 18, 1906 was followed by a fire lasting four days and destroying 497 city blocks covering five square miles. 28,188 buildings were demolished, causing approximately a billion dollars in damage and costing 500 lives. Just three years later, 20,000 new fireproof buildings had been erected.

Oakland, across the bay from San Francisco did not suffer the camouflage of fire, but many of it's buildings were also damaged.
Several days later, a sorrowing EGW in a small group looked at the ruins of what marked the "beginning of the judgment of God"

On October 17, 1989 at 5:04 p.m. Northern California was struck by another earthquake measuring 7.1 on the Richter scale. Many cities in the Bay Area suffered significant losses. In Oakland alone, forty-two lives were lost when a 1.25 mile section of the I-880 Freeway collapsed. More than 800 City employees were displaced by damage done to City Hall and City Hall Annex. The majority of the City's low income housing stock (1300 units) was lost. And, Oakland's business community suffered millions of dollars of damage and lost revenues. In total, the City estimates $90 million in damages/expenses will be incurred as a result of the Loma Prieta earthquake.

CALIFORNIANS know this about earthquakes: they are bound to happen. Everyone knows that any number of seismic faults could produce The Big One, and most experts predict a large earthquake will occur in the San Francisco Bay Area within the next 30 years.

Now the question that arises concerning EGW's "prophecy" is; was this prophecy about a ONE TIME earthquake, or was the 1906 earthquake just a "confirmation" of what is yet ahead for cities which have become like Sodom and Gomorrah?

It seems quite evident from her writings that EGW is not predicting an occasional calamity here or there, but a BUILD UP of calamities that will eventually lead into a great time of trouble when most of the great cities will be in ruins. The message is "GET OUT" of the big cities, they will fall.
7T.083 "Out of the cities" is my message….The time is near when the large cities will be visited by the judgments of God. In a little while these cities will be terribly shaken. No matter how large or how strong their buildings, no matter how many safeguards against fire may have been provided, let God touch these buildings, and in a few minutes or a few hours they are in ruins.

The ungodly cities of our world are to be swept away by the besom of destruction. In the calamities that are now befalling immense buildings and large portions of cities God is showing us what will come upon the whole earth.

Life Sketches
LS.411.002 (RH July 5,1906)
"Since the San Francisco earthquake, many rumors have been current regarding statements I have made. Some have reported that while in Los Angeles, I claimed that I had predicted the San Francisco earthquake and fire, and that Los Angeles would be the next city to suffer. This is not true. The morning after the earthquake, I said no more than that 'the earthquakes will come; the floods will come;' and that the Lord's message to us is that we shall 'not establish ourselves in the wicked cities.'

LS 411-412 (Aug 3,1903) "Now comes the word that I have declared that New York is to be swept away by a tidal wave. This I have never said. I have said, as I looked at the great buildings going up there, story after story:

'What terrible scenes will take place when the Lord shall arise to shake terribly the earth! Then the words of Rev. 18:1-3 will be fulfilled.' [Rev 18:1 And after these things I saw another angel come down from heaven, having great power; and the earth was lightened with his glory. Rev 18:2 And he cried mightily with a strong voice, saying, Babylon the great is fallen, is fallen, and is become the habitation of devils, and the hold of every foul spirit, and a cage of every unclean and hateful bird. Rev 18:3 For all nations have drunk of the wine of the wrath of her fornication, and the kings of the earth have committed fornication with her, and the merchants of the earth are waxed rich through the abundance of her delicacies.] The whole of the eighteenth chapter of Revelation is a warning of what is coming on the earth.
But I have no light in particular in regard to what is coming on New York, only I know that one day the great buildings there will be thrown down by the turning and overturning of God's power. From the light given me, I know that destruction is in the world. One word from the Lord, one touch of His mighty power, and these massive structures will fall. Scenes will take place the fearfulness of which we cannot imagine."

PC.013.008 Let centers be no longer made in the cities. Let children no longer be exposed to the temptations of the cities that are ripe for destruction. The Lord has sent us warning and counsel to get out of the cities.
Accusation
EGW predicated that both San Francisco and Oakland would be destroyed in the earthquake, when it didn't happen that way she invariably put everything in general terms, not venturing to name definitely any persons or cities or places or time. She predicted different things all in general terms. Anyone could do that safely, without any prophetic gift.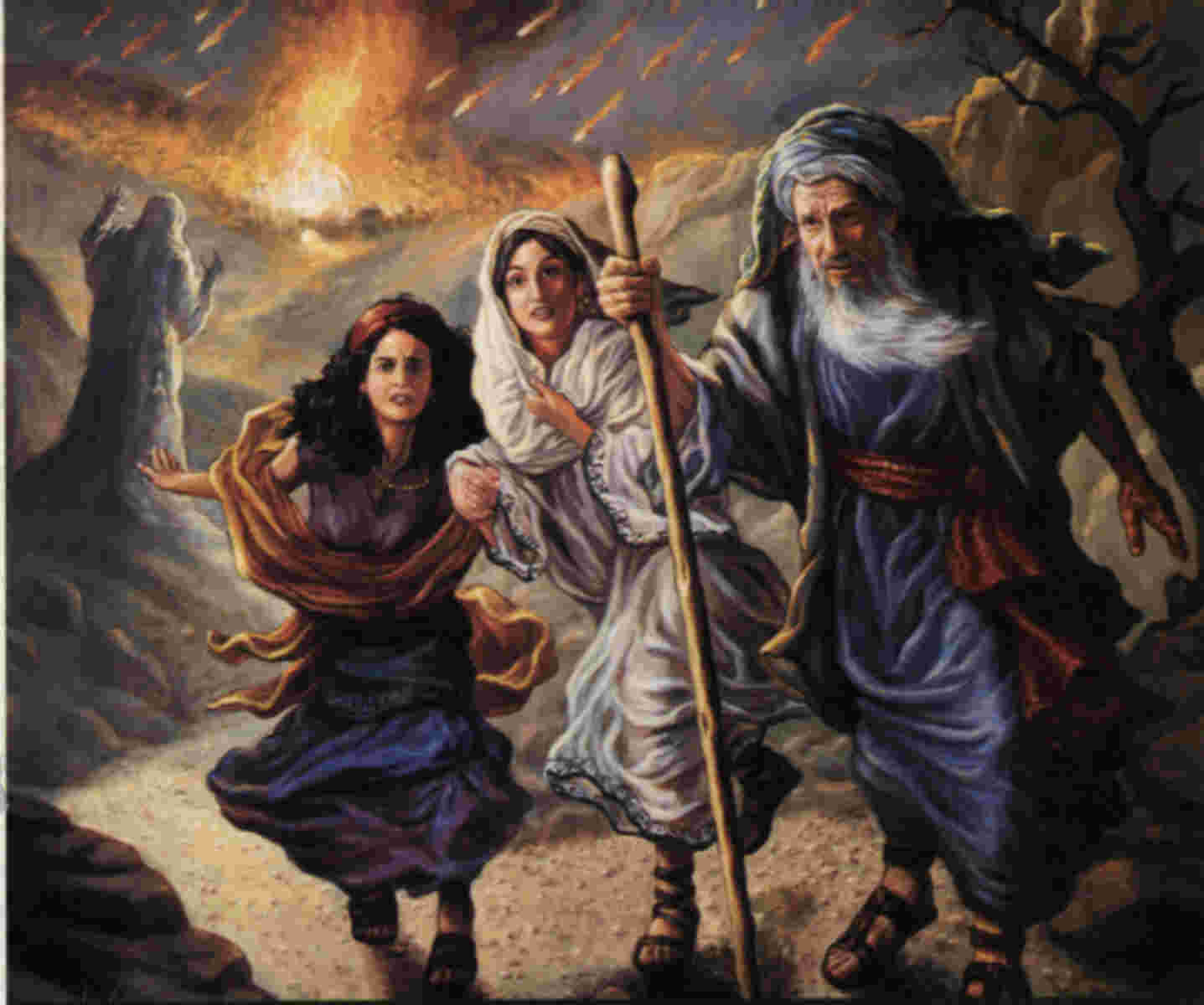 Firstly EGW did not opperate like a psychic--her prophecies about the destruction of cities refers to "endtime" events, not "current events". Those seeking a psychic fortune teller, instead of a prophet want things SPECIFIC-- Just like Lot, fleeing from Sodom demanding the angel be more specific-- (surely not all the cities of the plain would be destroyed) he wanted the angel to be specific so he would know which city it was safe to stay in. But God is not a respecter of persons-- all evil will suffer it's fate. All who turn to Him will be redeemed.
The SPECIFIC warning is:
"Out of the cities, is my message at this time. Be assured that the call is for our people to locate miles away from the large cities.....Proportionate to their sins will be their visitation. When one city is destroyed, let not our people regard this matter as a light affair, and think that they may, if favorable opportunity offers, build themselves homes in that same destroyed city...(May 10, 1906; MR 1518 Last Day Events page 95)

The end is near and every city is to be turned upside down every way. There will be confusion in every city. Everything that can be shaken is to be shaken and we do not know what will come next. The judgments will be according to the wickedness of the people and the light of truth tht they have had. (1MR 248 1902)

O that God's people had a sense of the impending destruction of thousands of cities, now almost given to idolatry. (Ev. 29 1910)
However earnst effort is to be made to reach the people in the cities:
The cities are to be worked from outposts. Said the messenger of God, "Shall not th e cities by warned?" YES, but not by God's people living in them, but by their visiting them, to warn them of what is coming upon the earth." (2SM 358 [1902])

---

Return to Ellen White Page