Zech. 7.12 Yea, they made their hearts as an adamant stone,
lest they should hear the law, and the words which the LORD of hosts has sent in his spirit by the former prophets."

There are always hundreds of "prophets"
that loudly proclaim and prophecy peace when there is no peace,
and they turn with great indignation upon the prophet that
warns and speaks the word of God,
calling sinners to repentance and obedience in the Lord.

The popular religious teachers are the ones who offer
assurance and security and strike no cord of fear in the sinners heart.
Yet, these were never the true prophets in Biblical times.
It was the ones the majority turned against, that were the true messengers from God
with their warning message to turn from sin and prepare for the Day of the Lord..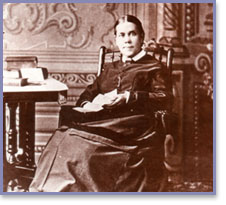 Much has been written against Ellen G. White as if it were truth,
but what is the real truth?